2019
SR:Y (Soft Reality:Yellow)

280 x 220 x 140 cm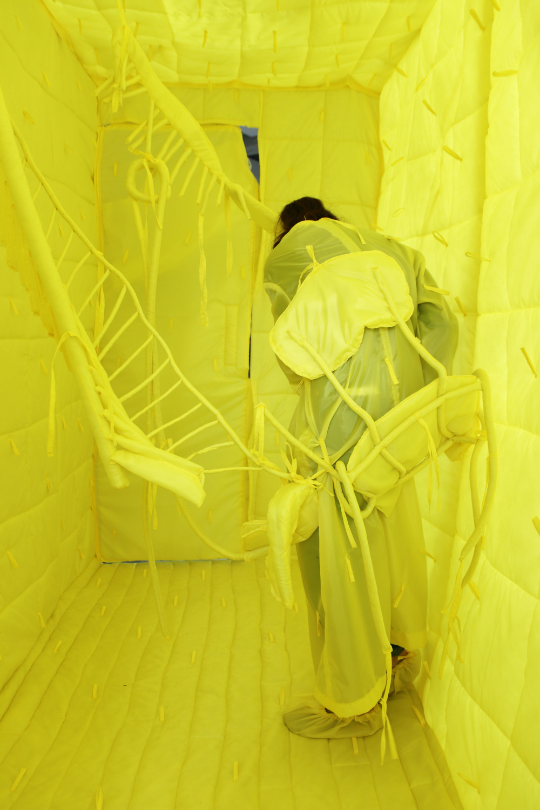 Construction: 100% PVC
Shell: 100% Polyester
Filling: 100% PolyesterLinning: 100% Polyester
Capacity: one person at a time

Form an image of the inside space. Think about what awaits you. Enter the room. Imagine how you can interact with your surrounding. Transform the room to your condition. Think how these various parts of the room can create your reality. Consider yourself in this surrounding. SR:Y is a soft reality giving room for individual interpretations and action by the viewers. Please enter.